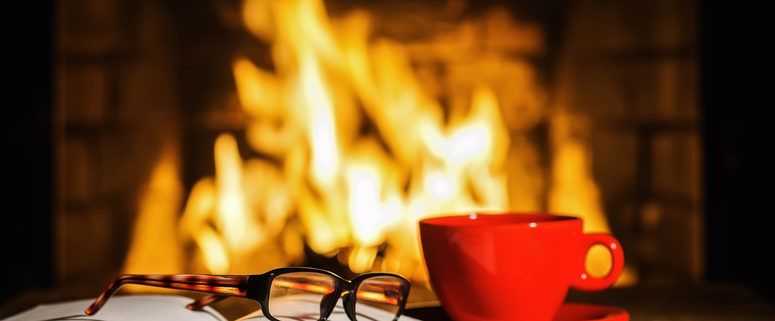 Our March 4th Event is SOLD OUT!
Join us on February 4, 18 and March 4 for a cozy cup of coffee and lively lectures!
On February 4, 18 and March 4, Hallockville Museum Farm presents, "Coffee and a Good Book Winter Lecture Series: Exploring Land, History and Traditions".  This three-part series is sponsored by Hampton Coffee Company and explores important facets at the core of the Museum Farm's mission:  honoring the land, celebrating history, and sharing traditions. Hampton Coffee Company, a local café and roaster, will begin each lecture with a presentation about their coffee philosophy and with samples.
Winter is the perfect time to cozy-up with a good cup of coffee and a great book! We want to celebrate the season by taking time reflect on land, history and traditions with wonderful local authors and scholars.
TICKET INFORMATION:
OUR MARCH 4TH EVENT IS SOLD OUT

Venue Information: All lectures will take place in the new Hallock State Park visitors center located next to the Hallockville Museum Farm campus. The address is 6062 Sound Avenue.
February 4 (1pm to 3pm): Honoring the Land: Presenter, Steve Wick Steve Wick is an award-winning journalist and will discuss his 1996 acclaimed book, "Heaven and Earth: The Last Farmers of the North Fork." The book documents the history of one of the oldest farming communities in America by tracing the lives of two families – the Tuthills and Wickhams.  Wick addresses the powerful themes of generations of family and their strong connection to the land and of history as an ongoing force in people's lives. As relevant today as it was 20- years ago, Wick along with photographer Lynn Johnson has created a moving elegy to a way of life that is rapidly disappearing.
February 18 (1pm to 3pm): Sharing Traditions: Presenter, Arielle Hessler, "The Colorful History of Pigments and Poisons." Colors and their uses have a fascinating history in human culture.  Arielle Hessler is a Preservation Technician and Bookbinder at Stony Brook University will present "The Colorful History of Pigments and Poisons". This journey through time and space includes many backstories about colors through the millennia. From indigo and woad to lead and arsenic, discover how natural materials were transformed into such coveted colors along with the often unintended consequences of their use.
***SOLD OUT*** March 4 (1pm to 3pm): Celebrating History: Presenter Suzanne Johnson and David Clemens Suzanne Johnson and David Clemens will celebrate local history by reading from and speaking about their new book about Camp Upton. The camp was built in 1917 as one of 16 to train soldiers upon the United States' entry into World War I and was located on nearly 20,000 acres of scrub pine forest. Irving Berlin was perhaps its most famous trainee and wrote "God Bless America" and "Yip Yip Yaphank" while at Camp Upton.  As site of the present day Brookhaven National Laboratory, Camp Upton's 100 year legacy continues into the 21st century.