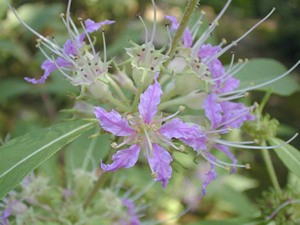 NATIONAL GARDENING DAY
Roll up your sleeves and get your garden ready for Summer on April 14, as it is National Gardening Day. Gardening is a fun and relaxing hobby enjoyed by many, and this is the perfect day for those who have been wanting to take up gardening to finally gather their tools and seeds, and get their hands dirty. National Gardening Day happens at the height of Spring, so it is the perfect day to start growing your flowers, vegetables, herbs, and fruits, so they're ready to be enjoyed in the Summer. Even if you don't have a garden, you can still exercise your green fingers on houseplants, and bring the outside in.
History of National Gardening Day
National Gardening Day was established in 2018, by Cool Springs Press, a publisher of gardening books, in an attempt to encourage more people to take up gardening and to get seasoned home gardeners to learn even more about gardening and different plants and share their knowledge with others. This day is also a celebration of gardening and all of its physical and mental benefits.
Gardening is one of the oldest hobbies taken up by people in history. It dates back all the way to 1500 BC, from when there is artistic evidence of people gardening for pleasure and to make their gardens beautiful, in Ancient Egypt. During the 16th century in Europe, people would use their gardens to plant food and herbs, with some flowers added here and there for decorative purposes.
In America, during the 17th and 18th centuries, the first gardeners were those who owned land and used their gardens as forms of income, by selling whatever crops they could harvest. By the 19th century, home gardens became more popular, and gardening as a hobby grew in popularity, with people preferring ornamental gardens to edible ones.
Over the years, gardening has gathered even more hobbyists, and millions of people enjoy spending time taking care of their gardens. One of the appeals of gardening is that it is such a social hobby, with avid gardeners sharing tips with each other, and those without a home garden taking their green fingers to allotments and community gardens, where they can grow food together with others in their community.
The biggest benefit of gardening though is how good it is for our physical and mental health. We are out in nature, weeding, planting, shoveling, and getting our exercise on. At the same time, because it is so relaxing, it distracts us from daily life and relieves stress. At the end of the day, what is better than having a beautiful garden to enjoy warm days with family and friends?
How to Celebrate National Gardening Day
Get to work on your garden, by getting it ready for Summer. Research what flowers, vegetables, and fruits grow during the warmer months and plant them, so you'll have a full and beautiful garden when Summer arrives. Visit your local garden center to ask for advice if you need it.
If you're a beginner, look out for a gardening course in your area and sign up for it. You'll learn everything you'll need to make your garden beautiful.
Take to social media to share gardening tips with others, exchange knowledge, and post photos of your plants to encourage others to join in on the hobby.
Stop by Hallockville Museum Farm and walk the gardens. There is a natural habitat garden and two homestead gardens!