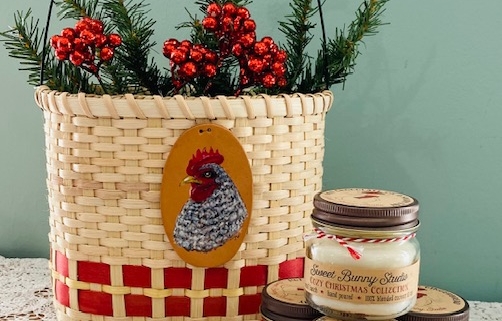 Saturday, November 13, 10 AM – 3 PM
Christmas Rooster Basket
This basket has a sturdy wood base, color accents and a chicken wire handle. The included Holiday Rooster hand painted on leather by Ohio artist Jen Worth makes this the perfect farm friendly holiday basket.
Supplies to bring: scissors, 20 spring-clip clothes pins, spray bottle, small flat head screwdriver, needle-nose pliers and a pencil.
$75 Member | $100 Non-Member
Materials Fee: $45 due at time of class, paid directly to instructor.