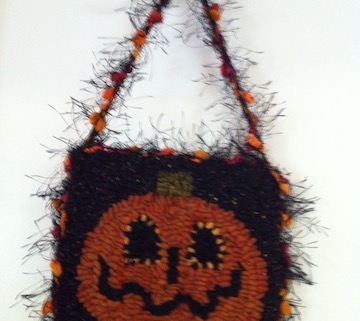 Date: October 22, 2022
Time: 10:00 am – 1:00 pm
Price: $50.00 for Hallockville Members, $65.00 for non-Members
At-Door Materials fee: $38.00 (cash or check made out to Sara McNamara)
Make a little jack o'lantern to decorate your home for Halloween. Sarah will teach you the technique of traditional rug hooking to craft this happy fellow, who will measure approximately 4 inches square when complete.
You will need a rug hook, frame, and a small pair of sharp scissors.
Hooks ($14) and frames ($25) will be available for purchase if you do not have them.