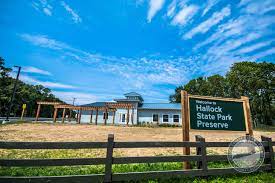 Saturday July 17 @ 9:00-10:30am
A Great Wildflower Garden with Butterflies
The large wildflower garden of Hallock State Park Preserve was planted last year and has done extremely well. It has attracted many pollinators such as butterflies and all different species of bees. Observe and learn about these different species of Long Island native wildflowers that were planted, why they were chosen, and why it is important to plant native flowers. Observe and learn about some beautiful butterflies as well!
THIS PROGRAM MEETS AT THE VISITOR CENTER! 6062 Sound Avenue, Riverhead, NY
Parking fee is $8.00. Rain cancels the program. Reserve a place by calling (631) 315-5475 and for further details, info.