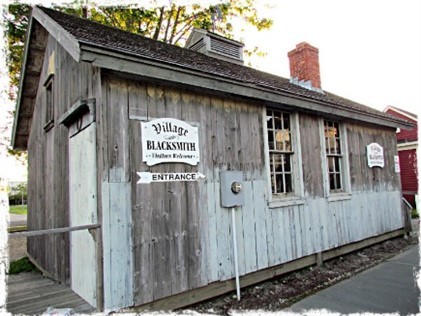 FALL TEACHER PROGRAM
Coming this Fall: Join professional educators, historians, and local experts for a series of workshops devoted to sustainability, traditional crafts, food, and the immigrant experience. The workshops are open to teachers of K-12 and to those seeking personal enrichment. Depending on the requirements of individual school districts, teachers may have the opportunity to earn either professional development hours and/or a ½-credit toward salary increments.
Saturday, Sept. 25th, 9-12:30 am: Traditional Crafts
This class will begin in Greenport at the Village Blacksmith Shop, where local artisan Tom Barry, a retired special-education teacher, will demonstrate his craft. Mr. Barry will discuss the role of a blacksmith in the past and how it has evolved in modern times. Upon return to Hallockville, marvel at quilting and wood-working demonstrations, as local artisans demonstrate and discuss their craft. Participants will receive a copy of Sound Ave. Quilter, which includes historic anecdotes and photos dating back to the 19th century.
$50 per session/person
All participants will receive a copy of Receipts and Reminiscences of the Hallock Family and Friends, a delightful collection of family anecdotes, photos and recipes.