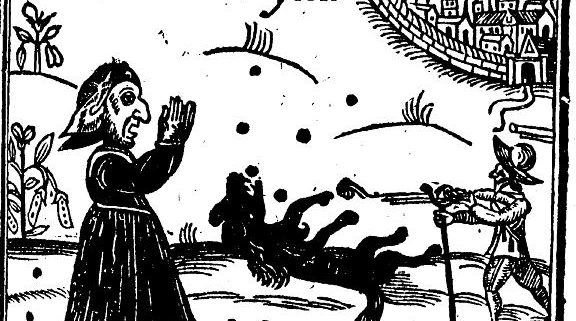 Join us for a cozy autumn afternoon lecture!
The most famous American witch-hunt began in 1692 in Salem, Massachusetts. Yet, more than three decades before that notorious event, Long Island had its very own witchcraft trial — the trial of Goody Garlick! Accusations of flying on poles and cavorting with the Devil ran rampant in the colonies during the 17th century and led to hundreds of accusations of witchcraft. To understand what happened during these trials, we must first understand the stresses of ordinary 17th century life in New York and why the fear of witches existed. The trial of Goody Garlick will act as a lens to understand the hysteria associated with these accusations.
Tickets are limited, advanced registration is required. $10 per person. To register, please call 631.298.5292 OR register online by CLICKING HERE

About the Speaker: Tara Rider, Director of the International Academic Program to Ireland & Lecturer, Stony Brook University. Tara is the director of Stony Brook University's international academic programs to both Ireland and England, where she seeks to introduce students to new cultures, ideas, and histories. She has several history courses including Atlantic maritime history, American environmental history, Environmental ethics, Long Island history, Irish history, Technical Communication as well as survey courses of European and American history. Her current research has been centered on the geo-politics of sixteenth century Ireland and includes a study in how gender becomes symbolic of the turmoil involved in colonization. Tara earned her Ph.D. in history from SUNY Stony Brook.